Dose.
Extremely powerful,
extremely gentle.
Cutting edge protection against air aging™
Air pollution is the #1 man-made cause of skin aging
WHAT IS AIR AGING™?
We love the city. Unfortunately, it doesn't always love us back. Every day, indoors and outdoors, urban life exposes us to over 200 air aging chemicals that cause irritation and permanently damage skin.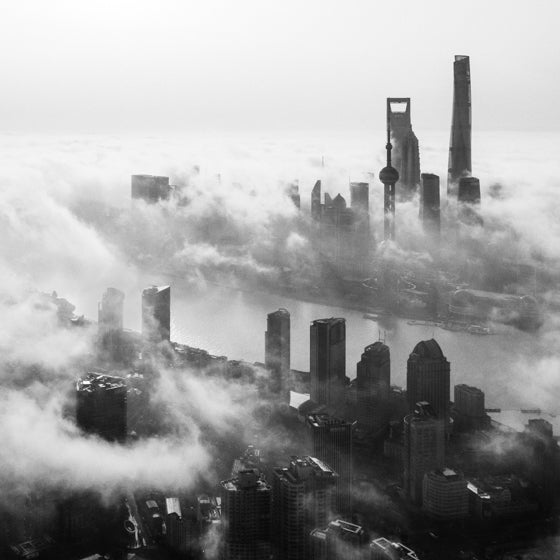 How many cigarettes does your skin smoke every month?
*Based on World Health Organization data on air pollution and an average PM2.5 level of 22 μg/m3 per cigarette
AIR AGING™
Oxidative stress
Irregular pigmentation
Loss of elasticity
Alergic reactions
irritation
Oxidative stress
Irregular pigmentation
Loss of elasticity
Alergic reactions
irritation
ANTIDOTE TO OXIDATIVE STRESS
Your skin is built to protect itself from the elements. But when you're exposed to stressors like airborne pollution, your normal defense mechanisms start to break down. PM 2.5, carbon monoxide, UV rays and other external aggressors send your skin cells into overdrive, manufacturing high levels of free radicals and reactive oxygen species (ROS). You start to accumulate the waste products of chemical reactions inside the skin which cause oxidative stress, leading to skin aging, collagen damage and loss of skin tone.
The only ways to protect skin from oxidative stress:
- blocking external aggressors like UV rays and pollutants
- antioxidants in nutrition and skincare
Antioxidants prevent skin damage by neutralizing sources of oxidative stress. They're natural substances that slow visible signs of aging by preventing free radicals and ROS from attacking skin cells. In skincare, antioxidants provide targeted action to slow visible signs of aging.
Extremophile plants and microorganisms like snow algae and argan are powerful sources of skincare antioxidants. Learn more about our precious botanicals here.
IRRITATION AND INFLAMMATION
Your skin forms a barrier protecting you against harmful particles, gases and chemicals in the air. As such it bears the brunt of the irritating effects of PM1, PM2.5, PM10, and other airborne aggressors. Air pollutants and small particles cause an increase in irritations and allergic reactions on the skin.
IRREGULAR PIGMENTATION (AGE SPOTS)
Exposure to air pollution has been shown to affect skin pigmentation. It can lead to a dull, pale complexion and significantly increases the rate at which age spots are formed.
The bad guys
Anti-Dose provides powerful protection against:
OUTDOOR
Exhaust fumes (motor vehicles, airplanes)
PAHs
PM2.5
Cigarettes
PM2.5
Harmful gases (CO, benzene)
Wood + biofuel combustion
PAHs
VOCs
PM2.5
INDOOR
Paints, lacquers, nail polish
VOCs
Harmful gases
Perfume, hair spray, air fresheners
VOCs
Particulate matter
PM is the worst offender in poor air quality. It includes all kind of microscopic solid and liquid particles, divided by size: PM10, PM2.5 and PM1 (with a diameter smaller than 1 thousandth of a millimeter).
People living in areas with greater PM air pollution show a noticeable increase in two major signs of aging: wrinkles and pigmented spots.
The most harmful particles are the smallest (PM2.5 and PM1), which can more easily penetrate the lungs and skin.
Cigarette smoke
Tobacco smoke includes hundreds of chemicals harmful to skin, including nicotine, tar, nitric oxide and CO.
New research shows that nicotine can enter the bloodstream through unprotected skin.
VOCs
(Volatile Organic Compounds)
VOCs are organic compounds that have a high vapor pressure, which makes them evaporate easily into the atmosphere.
Many indoor products emit harmful VOCs, like textiles, paints, solvents and air fresheners.
They can cause allergic skin reactions and possibly other damaging effects on skin. The full extent of their impact on skin is not yet understood.
PAHS
(Polycyclic Aromatic Hydrocarbons)
Includes more than 100 different chemicals released by the incomplete burning of gasoline, trash, tobacco, wood, oil, coal, meat, and other organic substances.
PAHs are known to be absorbed through dermal exposure, with genotoxic effects.
HARMFUL GASES
(carbon monoxide (CO), carbon dioxide (CO2), nitrogen dioxide (NO2), sulfur dioxide (SO2), ozone (O3)…)
Urban pollution, cars, appliances, and aerosols emit a group of gases with harmful effects on health.
These gases cause free radical damage, attacking the collagen layer and permanently reducing skin elasticity.
In the long term, they cause skin sagging and age lines.
CO: causes tissue hypoxia (lack of oxygen) which slows down skin metabolism and leads to dryness, pallor, and premature aging.
NO2: damages the hydro-lipid film, causing increased sensitivity and irritation.
HOW DO I GET CLEANER AIR?
Sadly, you can't click your heels and make air pollution dissapear (we've tried). But you can take small steps to improve air quality, indoors and outdoors.