Fresh & protected
Our exclusive design uses patented technology to keep your skincare pure and fresh. Delicate active ingredients are protected from air, metal, harmful plastics and other contaminants in airtight glass vials, while our opaque aluminum canisters shield from light and oxidation.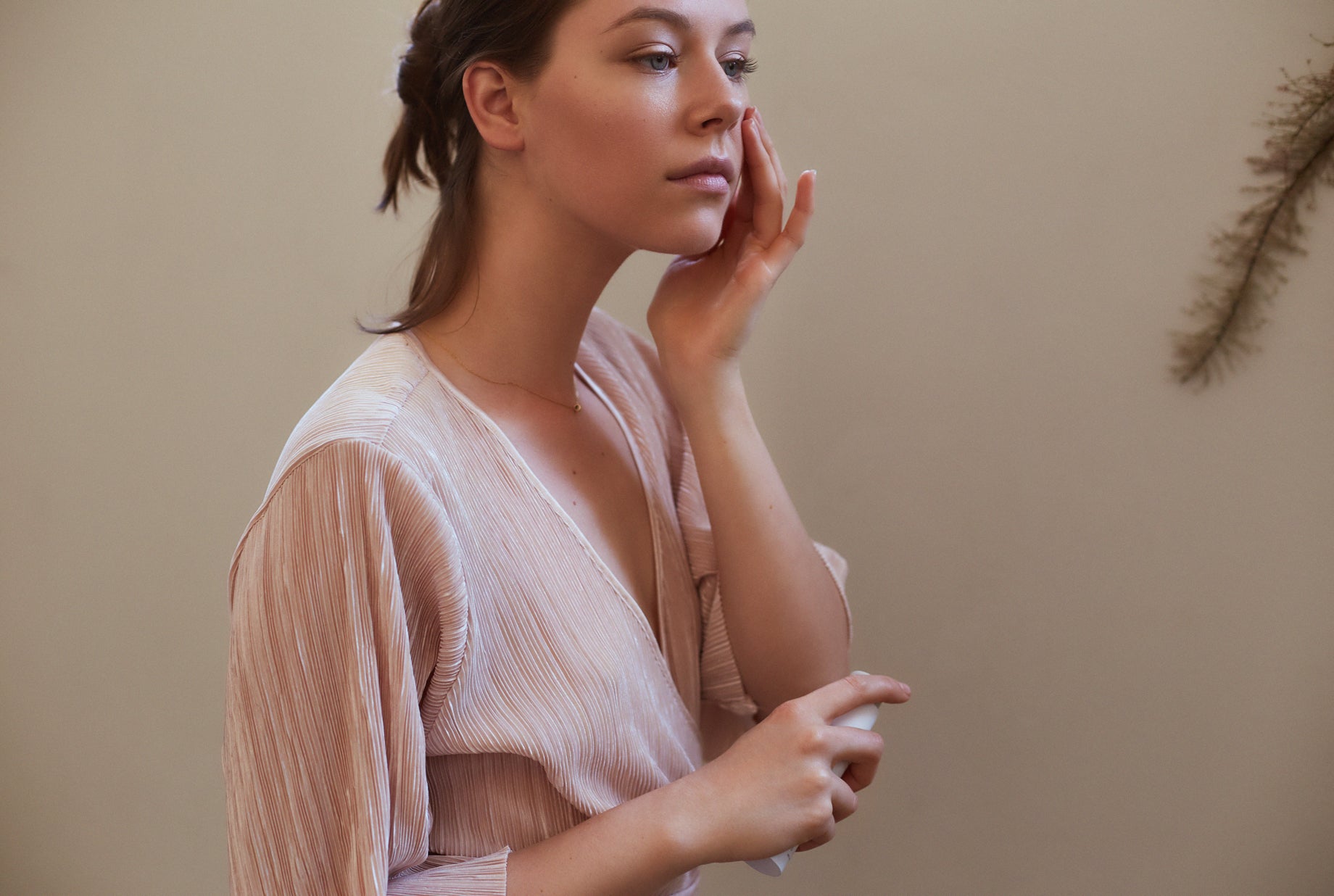 CUSTOMIZE YOUR SKINCARE
Dose Skin boosters are powerful enough to be used on their own or can be combined with other products. To blend, just place the product in the palm of your hand along with a cream or serum and mix. Dose Skin boosters can also be layered well with any other skincare product.
Always apply your booster before any foundation, facial powder or SPF.
Ready to use
Your dispenser is ready to use out of the box. Twist the canister to make the pump appear, then press down on the nozzle to get your Dose. The ideal dosage is two to three pumps per application. Apply on its own or blend with your daytime skincare (serum or moisturizer).
1.
2.
3.
4.
REFILL, REUSE, RECYCLE
You can dispose of empty vials in any glass-friendly recycling container. Hold on to your aluminum canister for future use.
Get a fresh Dose
When your vial runs out and you're ready to switch to a fresh Dose, twist the canister to make the vial pop up, then gently slip out the old vial and slot in the new one. Twist the canister shut, and voilà — you're ready to go!
1.
2.
3.