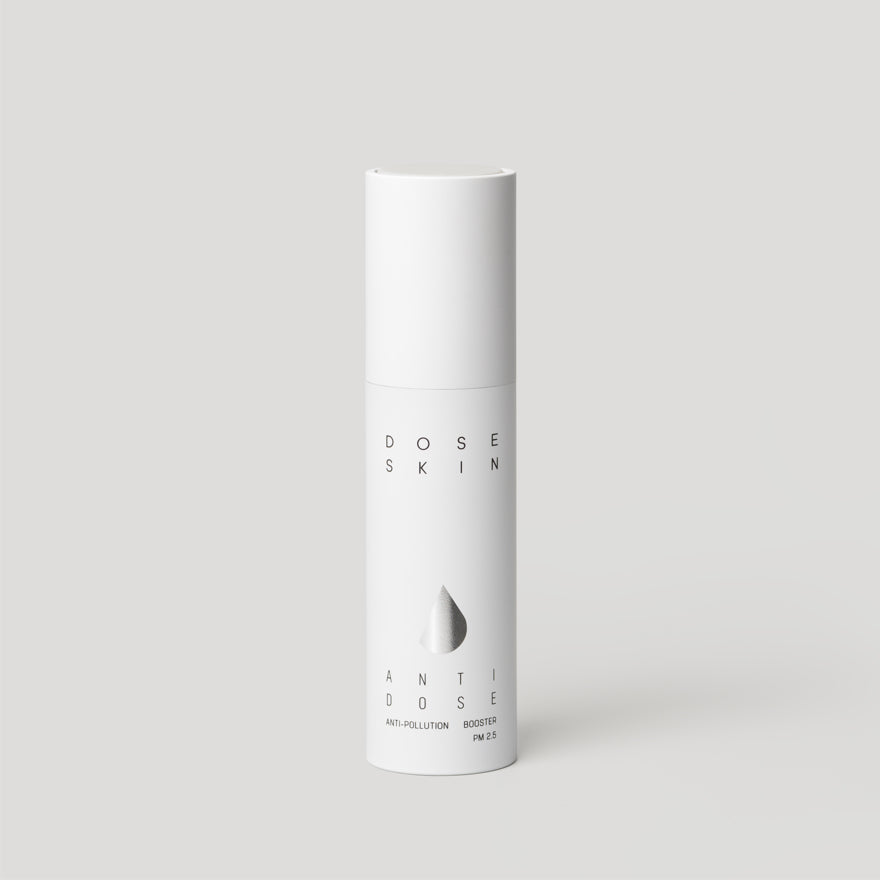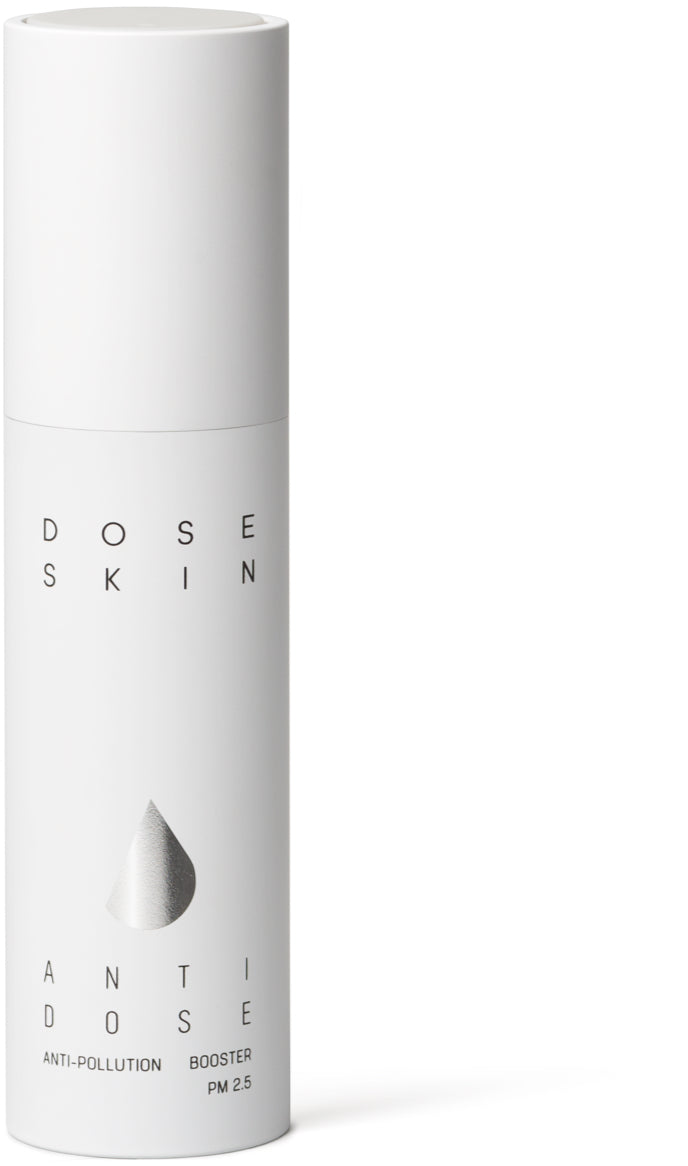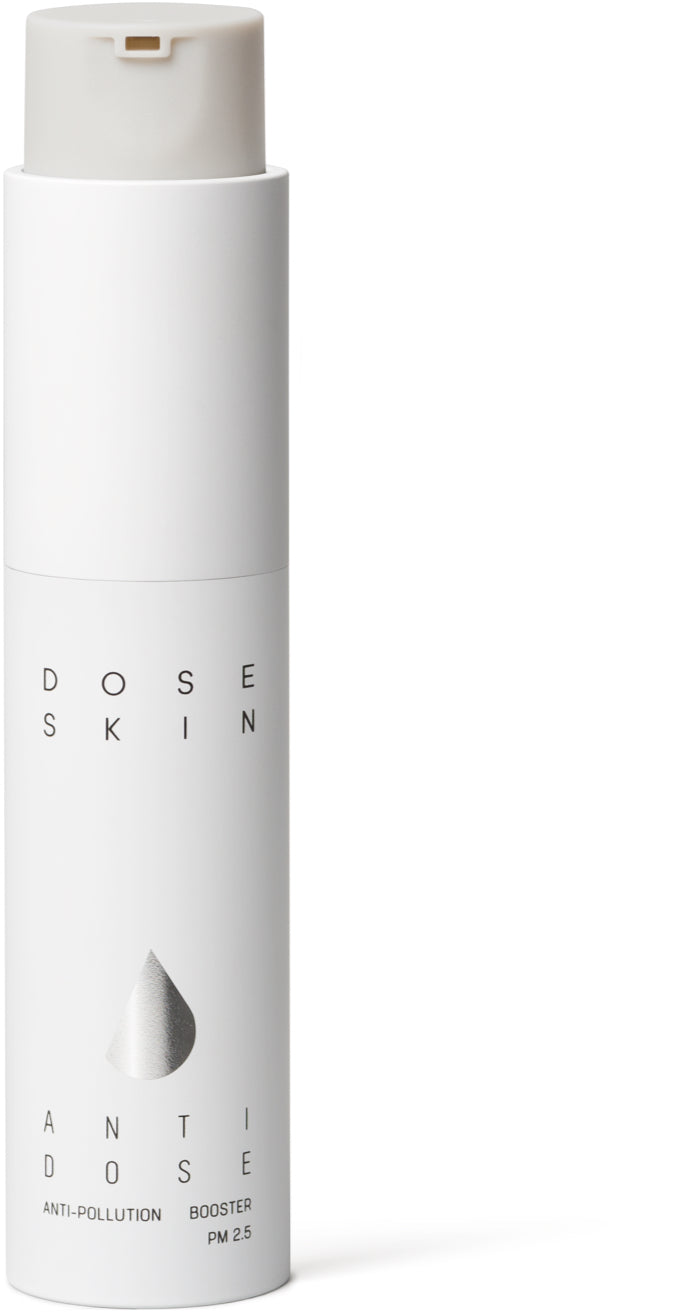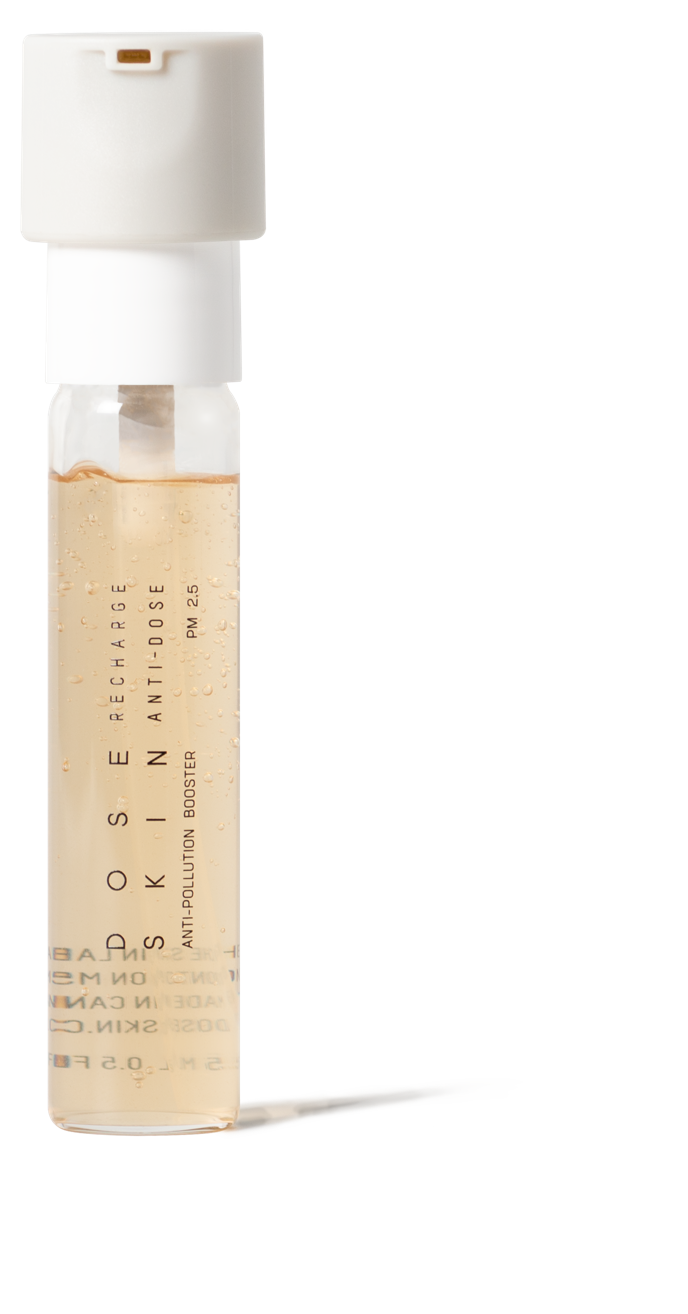 Anti Dose creates an invisible, ultra-light "second skin" that stops Air Aging in its tracks. Its gel like texture is specifically formulated to protect sensitive skin from both the irritating and aging effects of air pollution. Learn more about pollution and the effects it has on skin here
Extremophiles: plants & microorganisms with the ability to survive & thrive in extreme environments that protect skin. Adaptogens: botanical substances & compounds with rare protective effects. Antioxidants: specifically chosen for their ability to fight visible effects of aging and pollution damage. Barriers: ingredients that form a second skin effect protecting skin from pollution. See our full list of actives here
Aqua, Glycerin, Centella Asiatica Extract, Betula Alba Bark Extract, Spinacia Oleracea (Spinach) Leaf Extract, Camellia Sinensis Leaf Extract, Polygonum Cuspidatum Root Extract, Ectoin, Oryza Sativa (Rice) Bran Extract, Maltodextrin, Coenochloris Signiensis Extract, Rhodiola Rosea (Arctic Root) Extract, Eleutherococcus Senticosus (Siberian Ginseng) Root Extract, Rhaponticum Carthamoides (Maral Root) Extract, Inonotus Obliquus (Mushroom) Extract, Selaginella Lepidophylla Extract, Salvia Hispanica Seed Extract, Superoxide Dismutase, Moringa Pterygosperma Seed Extract, Biosaccharide gum-4, 1,2-hexanediol, Glyceryl Polyacrylate, Pentylene Glycol, Phenoxyethanol
Powerful barrier ingredients trap air pollutants and prevent them from entering the epidermis. We use an unrivalled blend of innovative ingredients to provide non-occlusive protection from toxic emissions, cigarette smoke, and harmful particles found in air pollution.
Pump 2-3 drops of Anti Dose booster gel and apply to all areas of face and neck. It can also be layered with other products, or mixed into your favourite day cream or serum. Finish off with a sunscreen.
High-Tech
Similar to high-tech sports clothing, its innovative "second skin" effect forms an invisible protection film while letting your skin breathe.